Luxury Addiction Treatment Center
Scottsdale's Top Addiction Treatment Center
Specializing in Dual Diagnosis
Inpatient Residential Treatment
Soul Surgery Accepts Most Major Health Insurance Policies.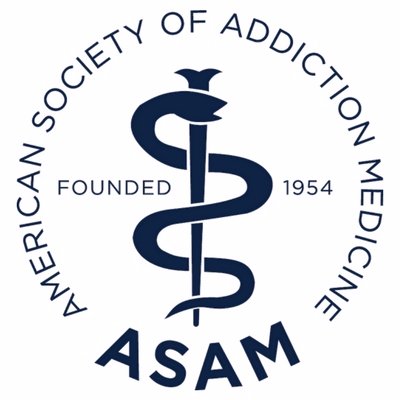 Individualized Drug & Alcohol Treatment Programs in Scottsdale, Arizona
Soul Surgery Rehab in Scottsdale, AZ provides a wide range of drug & alcohol treatment programs we are confident will give you the tools you need to live a life free from addiction. From the first moment you step into our upscale drug rehab center in Scottsdale, you sense you are in the ideal environment to begin your recovery. We recognize after months or even years of struggling with addiction, you need a treatment center in Scottsdale, Arizona that allows you to settle in and feel comfortable. Here, you can work on the underlying issues that drive your drug or alcohol dependency. Take in the compelling views on our sprawling Scottsdale, Arizona grounds, and receive personalized treatment from a team of professional clinicians. Now you can gain the strength you need to be successful in recovery.
Contact Soul Surgery
24 Hour Intake Line:
14362 N Frank Lloyd Wright Blvd. #B111
Scottsdale, AZ 85260
Offering Full Continuum of Care
Soul Surgery is proud to offer full the Continuum of Care for addiction treatment. This means we will be with our clients every step of the way through their recovery process. Above any evidence-based research on addiction, the one common agreed upon fact is that longer term treatment equals better results. The longer a patient is engaged in a consistent continuum with addiction treatment professionals the better the sustained recovery outcomes will be for both patient and family.
Silkworth Medical
Detox Facility
Arizona's premier detox center located in Scottsdale, AZ. Medical supervision of withdrawals to ensure a safe/comfortable transition.
LEARN MORE
First Step Center
Residential Facility
Luxury Residential Setting. At First Step Center you'll begin the recovery process with individual therapy, group therapy, family therapy, and educational groups.
LEARN MORE
Wit's End Residential Treatment Facility
Soul Surgery is excited to announce the expansion of services with the addition of Wit's End. This premier inpatient rehab center is located in Scottsdale, AZ and offers a holistic and clinically effective program to treat addiction.
LEARN MORE
Wilson Smith Residential Treatment Facility
Offering a luxury treatment experience. Services available; primary groups, psycho-educational groups, individual therapy, family therapy, relapse prevention groups.
LEARN MORE
Soul Surgery
Outpatient Facility
Located in beautiful Scottsdale Arizona. Soul Surgery's outpatient office offers individual therapy, group sessions and its Medspa.
LEARN MORE
Premier
Addiction Recovery Rehabilitation Center in Scottsdale AZ
Soul Surgery provides evidence-based treatment services for those struggling with substance abuse and mental health diagnoses. Clients receive counseling and psycho-educational services at a minimum of 20 hours per week.
CONTINUUM OF CARE
Offering the full continuum of care, from intake to extended care treatment and rehab aftercare.
CLIENT TO STAFF RATIO
Offering an unmatched client to staff ratio allows for greater individualized care.
FUN IN ADDICTION RECOVERY
Learning to enjoy life sober is often overlooked; however, it is key to drug addiction recovery.
CUTTING EDGE ADDICTION REHAB
Offering the latest proven forms of drug rehab treatment programs including CBT, DBT, and holistic healing.
PERSONALIZED PROGRAMS
Each addiction treatment program is designed around the unique individual, allowing for custom care.
MEDICALLY SUPERVISED TREATMENTS
Our substance abuse treatments are medically supervised and tailored to each individual's unique addiction.
The experience you and your loved ones will have in dealing with Soul Surgery is unlike any other drug and alcohol treatment center encounter.
Soul Surgerys' Mission
Soul Surgery's mission is to provide the best treatment possible by maintaining a full continuum of care and the broadest range of services in the treatment of alcohol and drug disorders.
LEARN MORE
Why Choose Us
Why choose Soul Surgery over other treatment centers in Arizona? Our residential facilities include a variety of proven addiction treatment and behavioral health programs in a beautiful, comfortable, and supportive environment.
Our beautiful location in Scottsdale, Arizona, will help you work through the recovery process with our staff in comfort and with confidence.
LEARN MORE
Full Continuum of Care
Soul Surgery has developed a full continuum of care beginning with detox and ending with continued testing and support. By offering a full circle of treatment, Soul Surgery is a single option for alcohol rehab in Arizona. Their caring and supportive team are able to walk you and your family through the entire process of developing a foundation in recovery.
LEARN MORE
Soul Surgery Addiction Treatment Centers in Arizona
Soul Surgery Addiction & Mental Health Centers know the pain of addiction and mental health disorders. This is why we have designed a full-service experience at our rehabilitation centers in Scottsdale, Arizona. Our centers invite clients to experience as much enjoyment as possible to learn how extremely satisfying and rewarding life can be after recovery. Individualized and focused, we help each client find the right path, including the treatments, programs, and therapies which work best.
We are more than just a treatment center. Arizona serves as a gorgeous backdrop for our experienced and educated professional staff to bring healing to those suffering from drug or alcohol abuse, past or current trauma, severe life stressors, mental health issues, legal matters, and other unfortunate experiences. With a wide range of services and programs, clients are encouraged to find their true potential and shape a new, healthy, and fulfilling life.
Join the Soul Surgery Recovery Community
Soul Surgery has developed the "Recovery from the Inside Out Experience." A proven variety of addiction treatment and behavioral health programs assist client work through recovery in comfort and with confidence. By offering a full continuum of care to treat the mind, body, and spirit, our treatment centers provide the full circle of treatment.
From the first phone call with one of our passionate intake specialists to weekly, evidenced-based assessments with our licensed clinical team, clients immediately feel they are in the perfect environment to begin their recovery. Warm and welcoming, the recovery community at Soul Surgery provides the tools needed to get sober and stay sober. Begin your journey to recovery today.