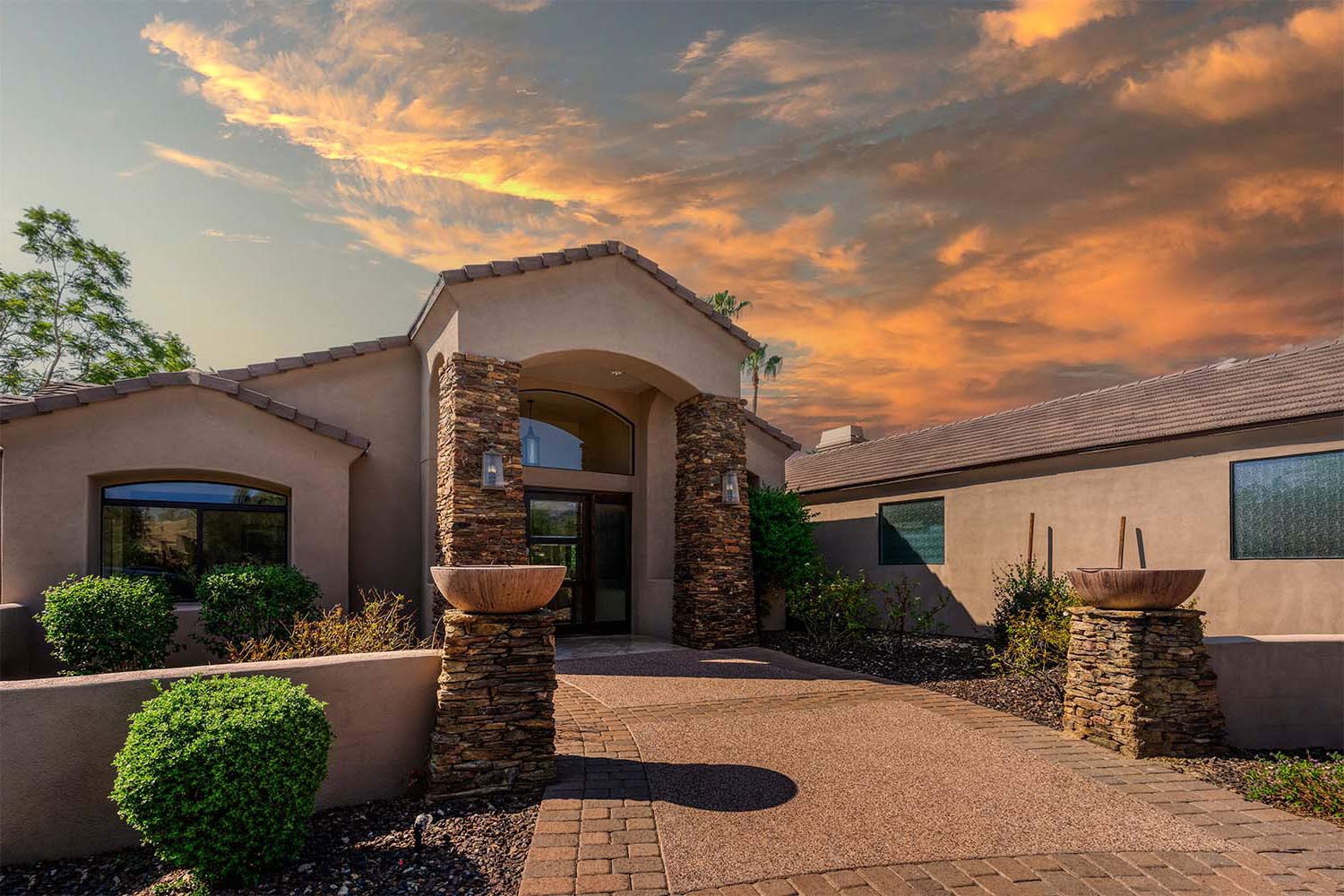 Eating Disorder Treatment
Do you or someone you care about have an eating disorder?
You're not alone.
An estimated 28 million Americans will experience an eating disorder at some point, of which more than 10,000 each year will lead to death.
exclusive residential treatment for eating disorders
RevealED is a one-of-its-kind residential treatment center offering exclusive care and support to all persons with eating disorders. Nestled within beautiful North Scottsdale, Arizona, our 10-bed residence and a team of respected experts and specialists in the field of eating disorders empower our ability to offer truly personalized and customized care.
commitment to intentional treatment
At RevealED, we commit to a treatment philosophy and framework that integrates holistic services with evidence-based therapeutic modalities, resulting in the highest standard of programming, services, and care.
Commitment to our philosophy means we are:
Welcoming all persons with eating disorders, co-occurring disorders, and addictions

Facilitating expert and specialized treatment, inclusive of all types of eating disorders

Integrating evidence-based therapeutic modalities and holistic services, creating personalized treatment planning and programming

Customizing medical nutrition therapy, meal planning, and support by an eating disorder-specialized Registered Dietician

Collaborating and nurturing recovery plans designed to honor the whole, respect the unique, and support the individual
eating disorders we treat
Our team of experts is specialized in the wide range of eating disorders that many Americans face today, including:
Anorexia Nervosa
Bulimia Nervosa
Binge Eating Disorder
Orthorexia
Other Specified Feeding or Eating Disorder (OSFED)
Avoidant Restrictive Food Intake Disorder (ARFID)
Pica
Rumination Disorder
Unspecified Feeding or Eating Disorder
Laxative Abuse
Compulsive Exercise
How we treat eating disorders
Every patient has their own journey in overcoming the challenges of an eating disorder, which is why we specialize in a diverse array of treatments and therapies to account for each patient's unique context.
Our treatments for eating disorders include:
Trauma-Informed Mental Health Treatment
Medical Nutrition Therapy
EMDR, Polyvagal Informed, Self-Compassion, DBT, CBT
Chiropractic Services
Acupuncture
Biofeedback Therapy
Massage Therapy
Vitamin & Nutrition IV Therapy
And more!
soul surgery is the difference
At Soul Surgery, we offer luxurious residential treatment for eating disorders at our Wit's End residence in North Scottsdale, Arizona.
We also offer specialized treatment for athletes and over-exercisers, where you'll work with a Holistic Wellness Coach and Registered Dietitian during your stay.
Treatment plans may vary depending on your recovery needs, ranging from 30 days to six months.
Give us a call and begin your journey to recovery today!
Accepted Insurances
Soul Surgery accepts many major health insurances, including:



Accreditations
Get Help Today
Take the first step in your journey to recovery.
"*" indicates required fields